Override Sidebar Back Color
Override Sidebar Back Color allows you control over the background color of the sidebar navigation on all wiki tabs.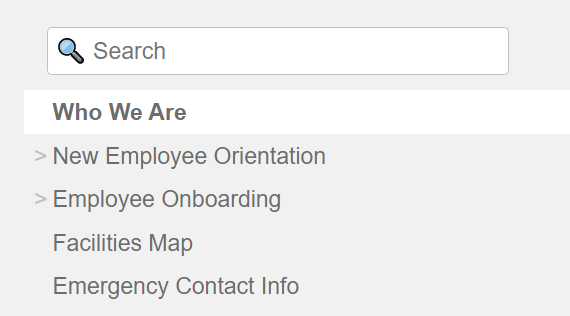 To change the sidebar background color, specify a color name (eg. blue) or a hexadecimal color code (eg. #B0E0E6).
If using a color name, it must be one of 147 names supported by commonly used modern browsers or the target system browser.

Click the Update button at the bottom to apply the change.


A server restart is required for the update to be applied. To do so, go to Admin Tools.

After the restart, it should take you to the default tab's first article.
The new custom sidebar background color should now display.